WELCOME TO THE BLOODLINE WIKIA!
"Sometimes you know something's coming. You can feel it. In the air. In your gut. And you don't sleep at night. The voice in your head is telling you that something is going to go terribly wrong and there's nothing you can do to stop it. That's how I felt when my brother came home."
VIDEOS
POLL
What do you think about Bloodline Season 2?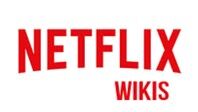 Ad blocker interference detected!
Wikia is a free-to-use site that makes money from advertising. We have a modified experience for viewers using ad blockers

Wikia is not accessible if you've made further modifications. Remove the custom ad blocker rule(s) and the page will load as expected.